The Naming Project is governed and operated by a team of volunteers who actively minister to youth, run the program, and keep the organization going. They have been working since 2002 to create a program that will meet the needs of youth who are dealing with coming out, sexuality, gender identity, and faith. You can reach all directors by emailing gro.t1544451515cejor1544451515pgnim1544451515aneht1544451515@ffat1544451515s1544451515.
Deacon Ross Murray – Director
Ross holds a BA in Youth & Family Ministry from Augsburg College and a MA in Outreach & Discipleship from Luther Seminary and is a consecrated Deacon in the Evangelical Lutheran Church in America. He has worked with youth and families in rural parishes, camps, multicultural urban congregations, college campuses, and has presented models of youth & family ministry all over the country. Ross is responsible for communication, fundraising, and development of the programs of The Naming Project. Ross is especially interested in helping youth cultivate a holistic identity that includes sexuality and spirituality.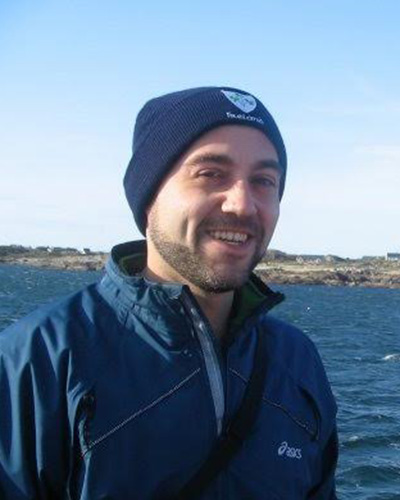 Greg Fedio – Camp Director
Greg graduated with a Masters of Public Health from the University of Minnesota, where he focused his research on the health behaviors of gay adolescents. He currently resides in Minneapolis with his partner and works in Quality Improvement for a health care organization. He spends his free time running, playing softball, practicing yoga, knitting, following sports, cuddling with his two cats, and waiting for camp week.
In Memory: The Rev. Megan Jane Jones
Megan is a child of God and Director of The Naming Project. She passed away unexpectedly but peacefully in her sleep, September 19, 2017. Megan served at Georgia Tech's Lutheran Campus Ministry and then at Chicago's South Loop Campus Ministry. She also served Chicago's Christ the Mediator Church and Trinity Lutheran Church in Warrenville, IL. She was a pastor, a friend, a sister, an aunt, and the owner of two English Springer Spaniels. Megan received her MDiv degree from Trinity Lutheran Seminary in Columbus, OH and her BA from the University of South Florida. Megan loved to read, laugh, ask questions, tell truths, and spread Christ's love to everyone she met.
Due to the outpouring of donations following Megan's untimely death, we are establishing the Rev. Megan Jane Jones Memorial Scholarship. This scholarship will cover a full camp registration and transportation costs to attend. Visit the Summer Camp page to learn more.